Pre-Planning Re-Imagined
Developed by Donag Systems after numerous large-scale projects, Amniss is a technology platform that reduces complexity and dramatically streamlines and improves the specification process.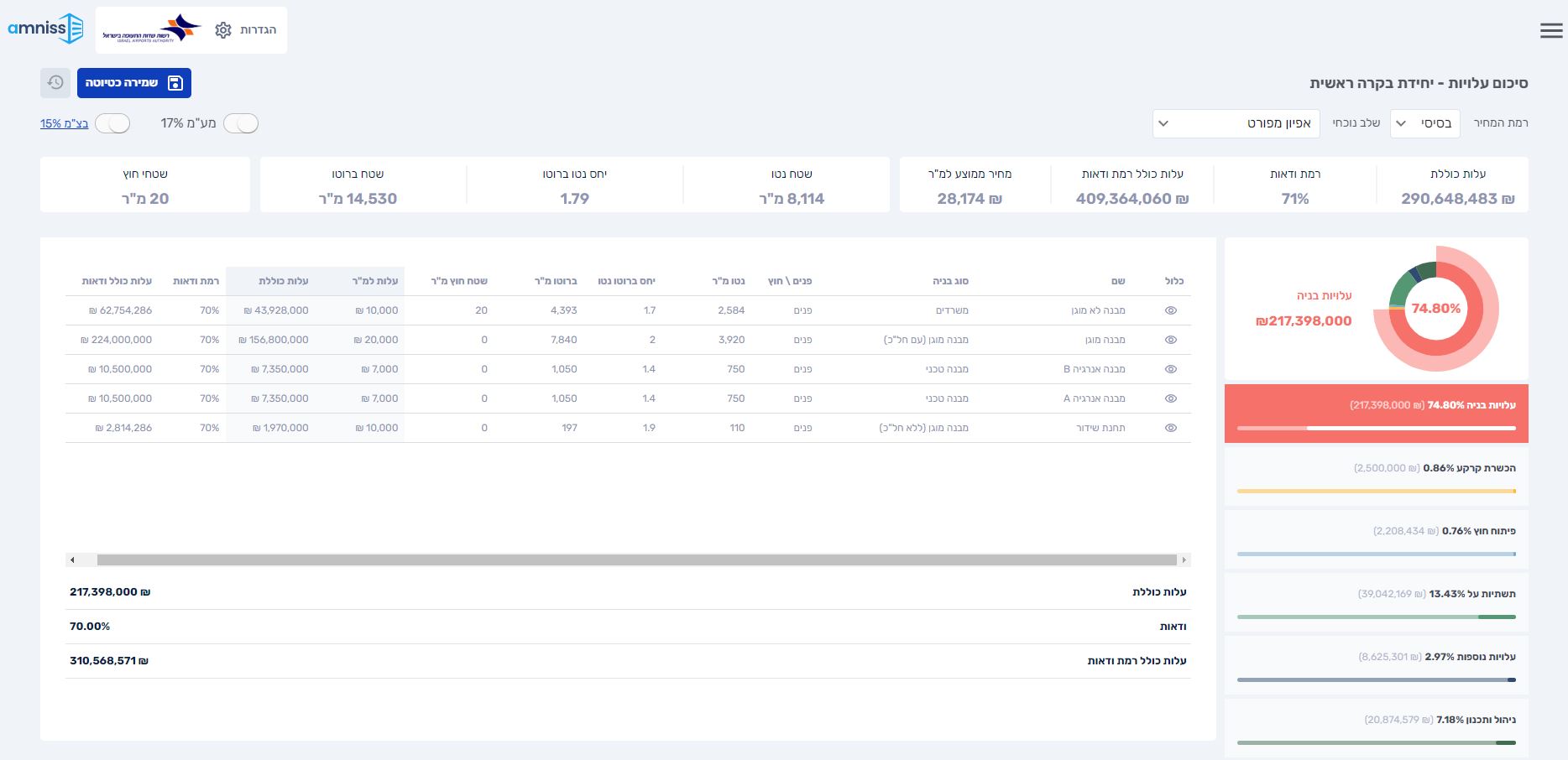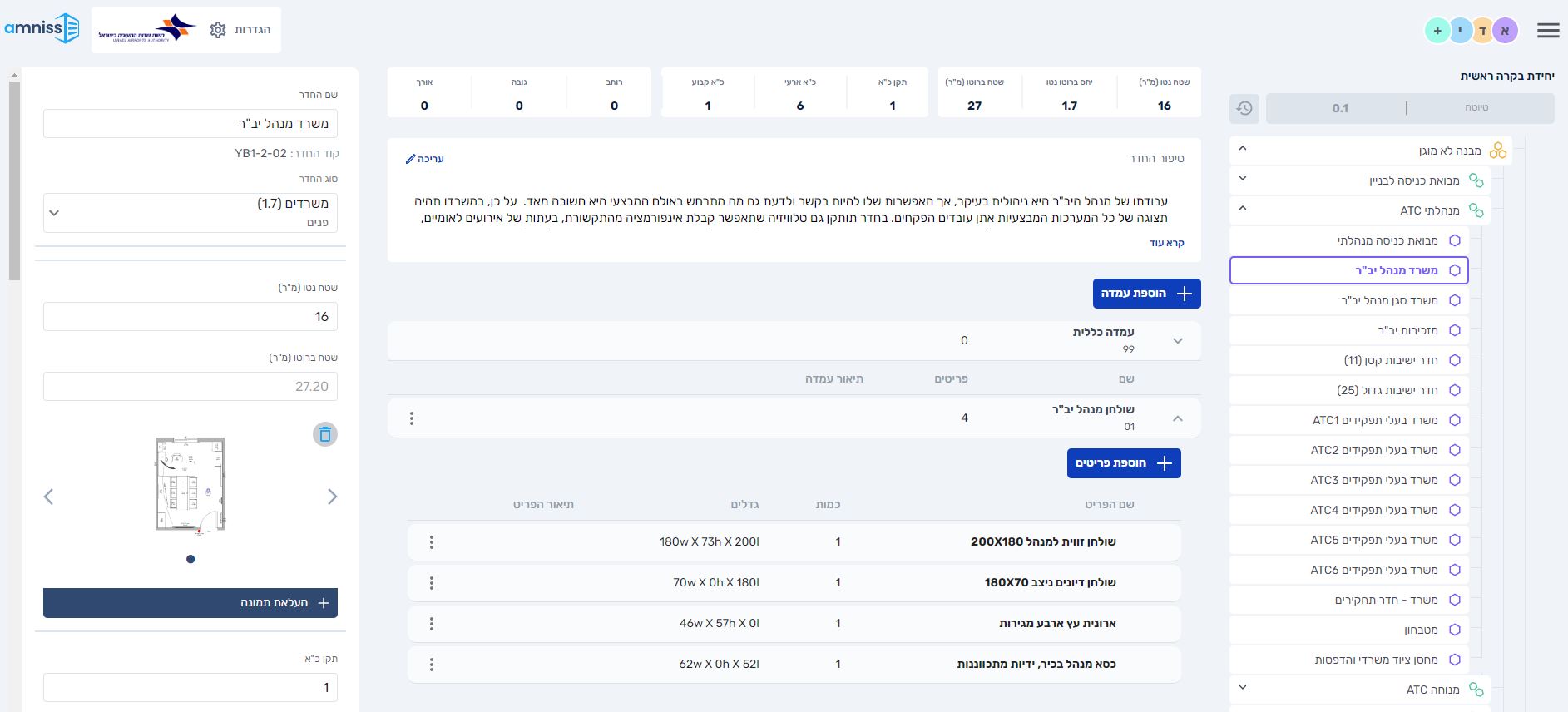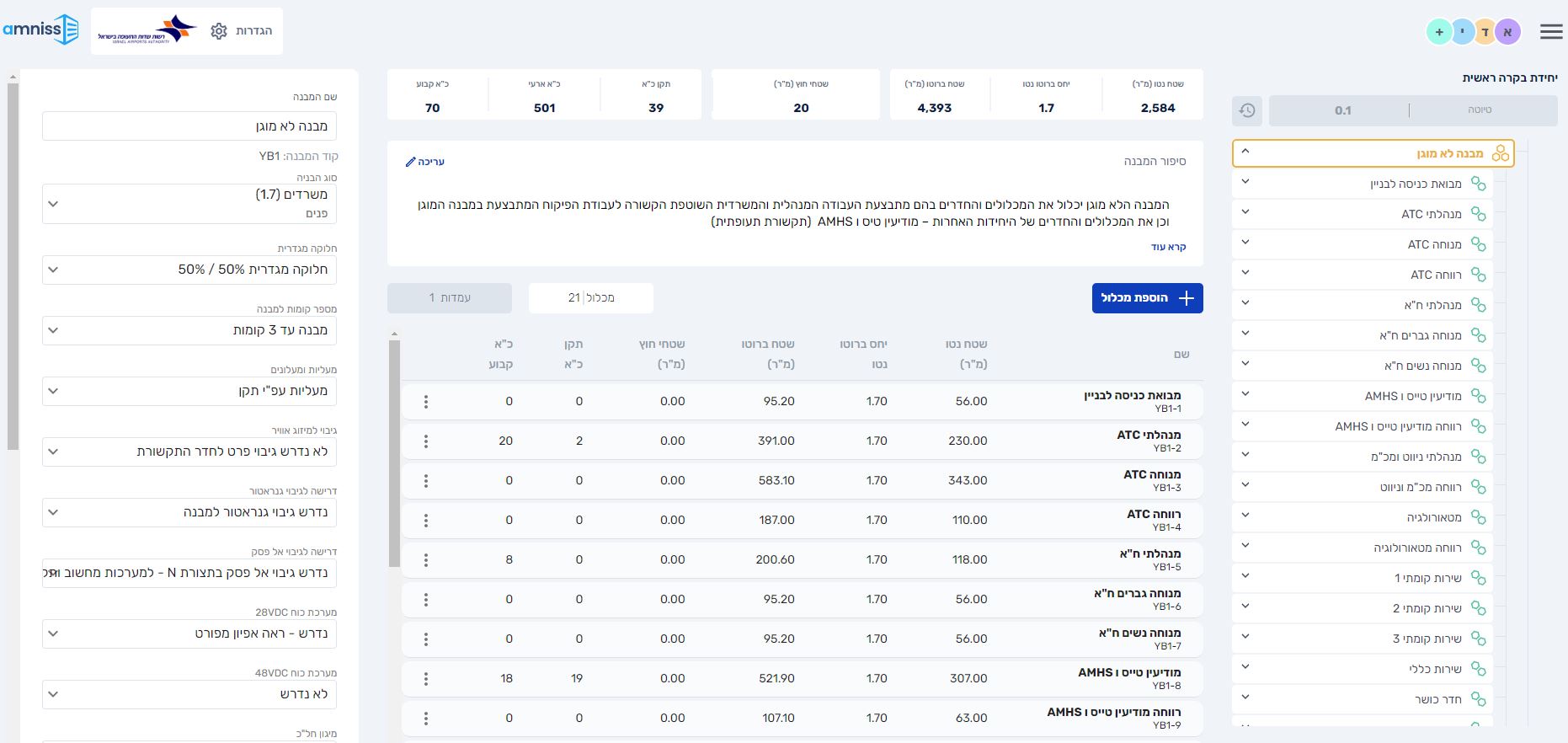 Cloud-based software platform for functional characterization of buildings and infrastructure
Applying new solutions to common problems in the industry
Tackles budget and schedule anomalies.
Pre-planning through detailed specification that reduces unexpected problems. Amniss lets you start the project with greater certainty of costs, even before planning begins.
Makes standards more accessible to planners.
Amniss makes planning and construction standards much more accessible to the specifier. Governmental and organizational standards are actually embedded in the system.
Variable specification standard and no criteria? No problem.
With Amniss, it's easy to keep a uniform, professional standard, across the organization, for all planning and specification activities.
Reduces the complexity of construction project pre-planning.
Amniss is augmented with a learning system that guides and accompanies the specifier throughout the entire specification process.
Focuses on the right information in the planning documents.
A new way to share relevant information with each planner and consultant on the project.
Prevents loss of information throughout the project life cycle.
Document and manage information in one place and make it accessible to each planner.
Fosters better communication between all the project planners.
A dedicated messaging system for unified communication with everybody on the project. Amniss is an 'all in one' platform, giving you centralized control and one place where everyone is coordinated on the same data.
Complete Integration with Current Standards
Comprehensive characterization process
Accessibility and availability of information
Identifying and documenting customer needs
About Us
Amniss was created by a team of industry veterans with backgrounds in public-sector project management, architecture, industrial engineering, and more.

Through their experience at Donag Systems working with some of the largest government projects in Israel, the Amniss team developed a software platform ideally suited to the unique needs of architectural spec pre-planning for large scale building projects.
Plan Smarter
save Money, Time, and Resources.
Contact Us
Document and manage information in one place and make it accessible to each planner.